Fall Shenandoah Wedding | Gio and Mandy
Gio and Mandy's wedding was held at Skyland Resort in the Shenandoah National Park, where high temperatures were in the low 50's! It happens at least once a year and this was my first wedding of the year where I wish I had brought a jacket. Now just think of what the ladies went through!
When I asked Gio and Mandy what made this venue special to them, they replied that it was more than just loving the outdoors and beautiful scenery. The truth is that they both had hiked and stayed in the Shenandoah before they ever knew about each other! When you both love a place in the world that much, before you ever meet, what better place is there to hold your wedding?
This was a fantastic day all around, complete with incredible mountain views, a dancing 96 year old grandmother, and rings made by Mandy's Dad! But definitely check out the shots of Mandy singing and performing a song to Gio on the ukulele. She had everyone laughing and crying.
Enjoy the highlights, and be sure to pass along this blog to someone you know who just got engaged!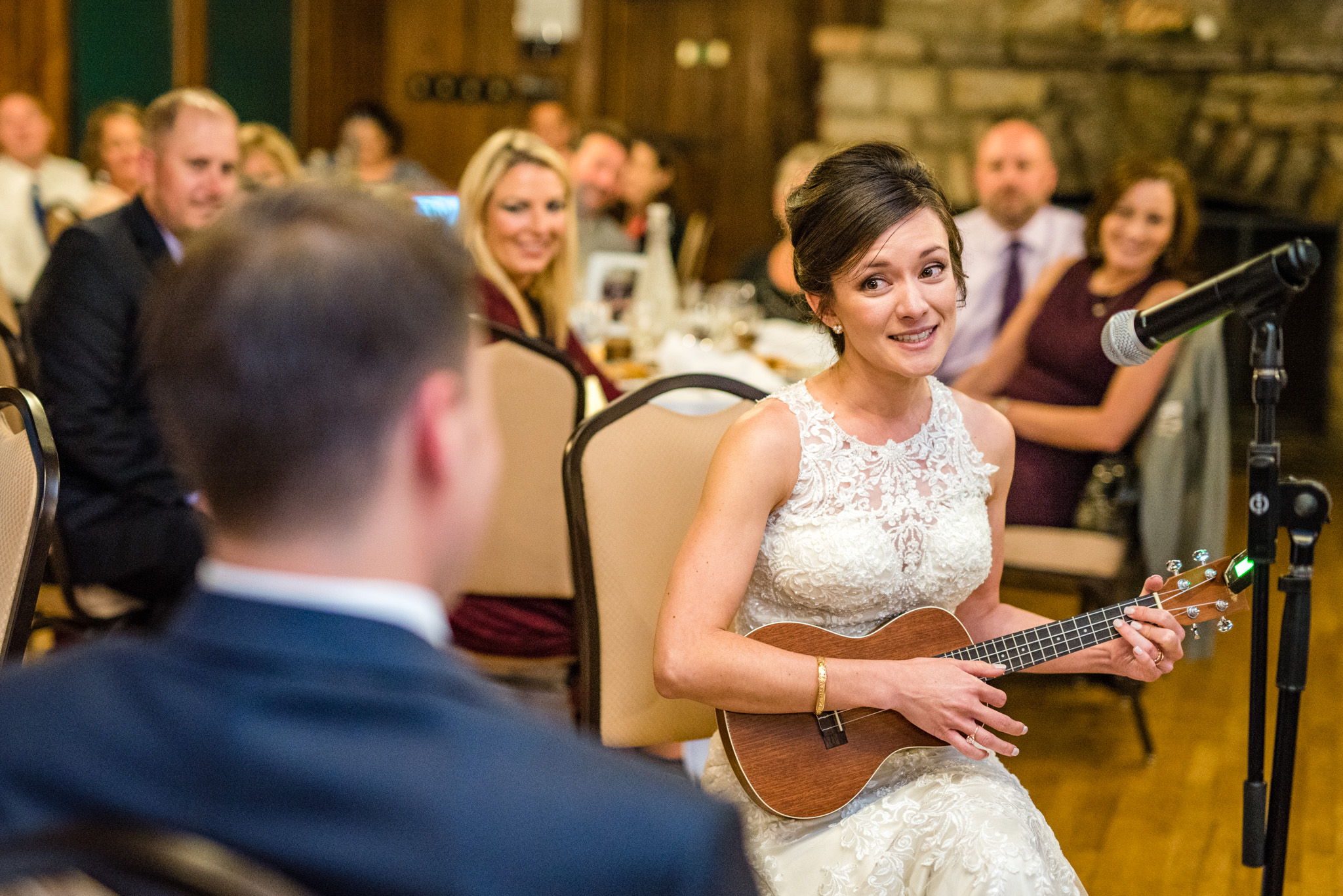 Wedding
Rob Jinks
Shenandoah Valley Wedding, Shenandoah wedding, Shenandoah National Park Wedding, Shenandoah National Park, wedding photography, fall wedding, VA fall wedding, Virginia wedding, Virginia Wedding Photographer, mountain wedding photography, Mountain wedding
Comment